Entering the SmartFigure Gallery
This blog post will explain how to login to the smartfigure gallery, and update your profile. Please refer to this page for a description of the platform use.
Content
Not sure whether you have an account ?
To test whether an account is linked to your email, request for a new password, enter your email address in the field and click the button. If you receive a red warning (left image), your email was not registered and you will need to register an account. If you get a green message (right image), an email was sent to you with a link to reset your password, wait for a few minutes and check your spam folder if you do not get it right away.

Login in the platform
Visit https://sdash.sourcedata.io, and click the login URL you will find on the top right. Enter your email address and your password and click the login button. Reset your password if you do not know it.
You will need to validate your email address the first time you login: ask for a new email and follow the instruction on the email you will receive (can take some time).
Update your profile
Since your name will appear in the author list of the figures, you probably want to have it spelled correctly. Please click on the menu in the top right corner and choose Profile in the dropdown menu. Click the green Edit profile link and update/review your personal information.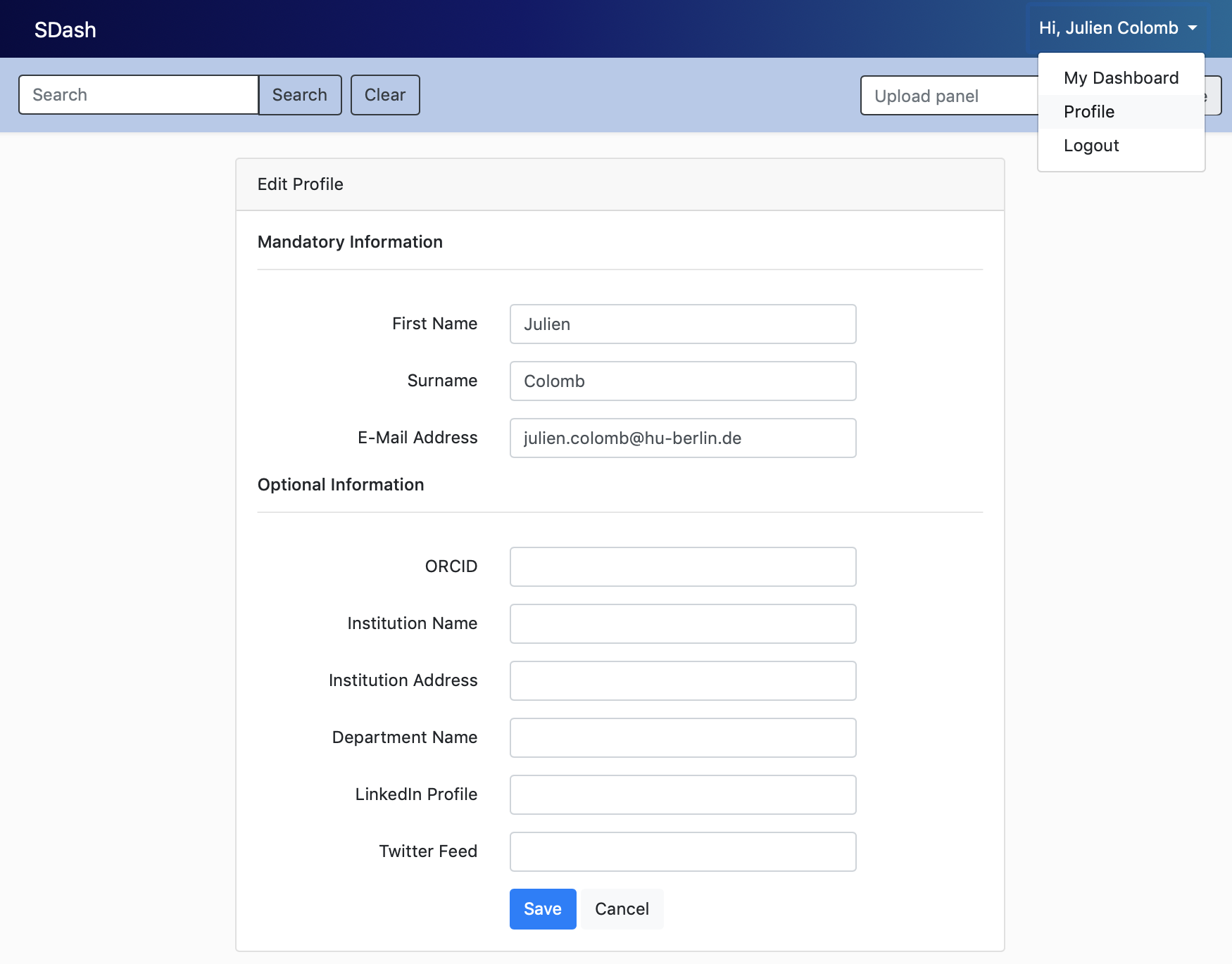 See SFB1315 figures
On the left navigation bar, under my groups, you should see the SFB1315 members group. You then can see all figures shared in the SFB1315 group in your dashboard view.
If there is nothing, please contact julien colomb via slack or email to get an invitation.
If you see an invitation to the group, accept it.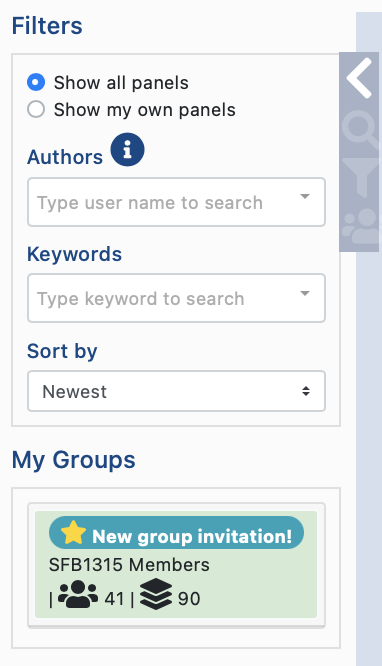 You will also be able to share figures with SFB members, see the share tab of your smartfigures.